Si bien la LCS todavía no ha comenzado, ya se ha vivido acción en el League of Legends de Norteamérica. Este año, y como para dar inicio a la temporada competitiva en la región, la LCS organizó el Lock In con el objetivo de darles un poco más de actividad competitivas a los equipos antes del comienzo de la liga.
En este torneo participaron todos los equipos de la LCS, donde el ganador final fue Team Liquid, quien venció por 3-2 a Cloud9 en una final apasionante y se quedó con el título.
Team Liquid comenzó el torneo compartiendo grupo con 100 TSM, Golden Guardians, Counter Logic Gaming y 100 Thieves, donde su única derrota fue ante este último. En Playoffs, su enfrentamiento al mejor de 3 fue contra el FlyQuest de Josedeodo, y el resultado fue un contundente 2-0.
Ya en semifinales, dejó a Evil Geniuses en el camino con un aplastante 3-0 que los depositó directamente en la final contra Cloud9.
La final comenzó de forma muy positiva para Team Liquid, ya que rápidamente se puso con un 2-0 a favor en la serie. Sin embargo, Cloud9 sacó todo su orgullo y rebeldía de la mano de un Fudge intratable, lograron remontar el resultado y llevar la serie al quinto juego.
En el quinto juego, la balanza nuevamente se inclinaría para Team Liquid, que contó con un Alphari mostrando un nivel extraordinario durante toda la serie, lo que lo llevó a ser el MVP de la misma, y además campeón del LCS Lock In en su primer torneo disputado en la región.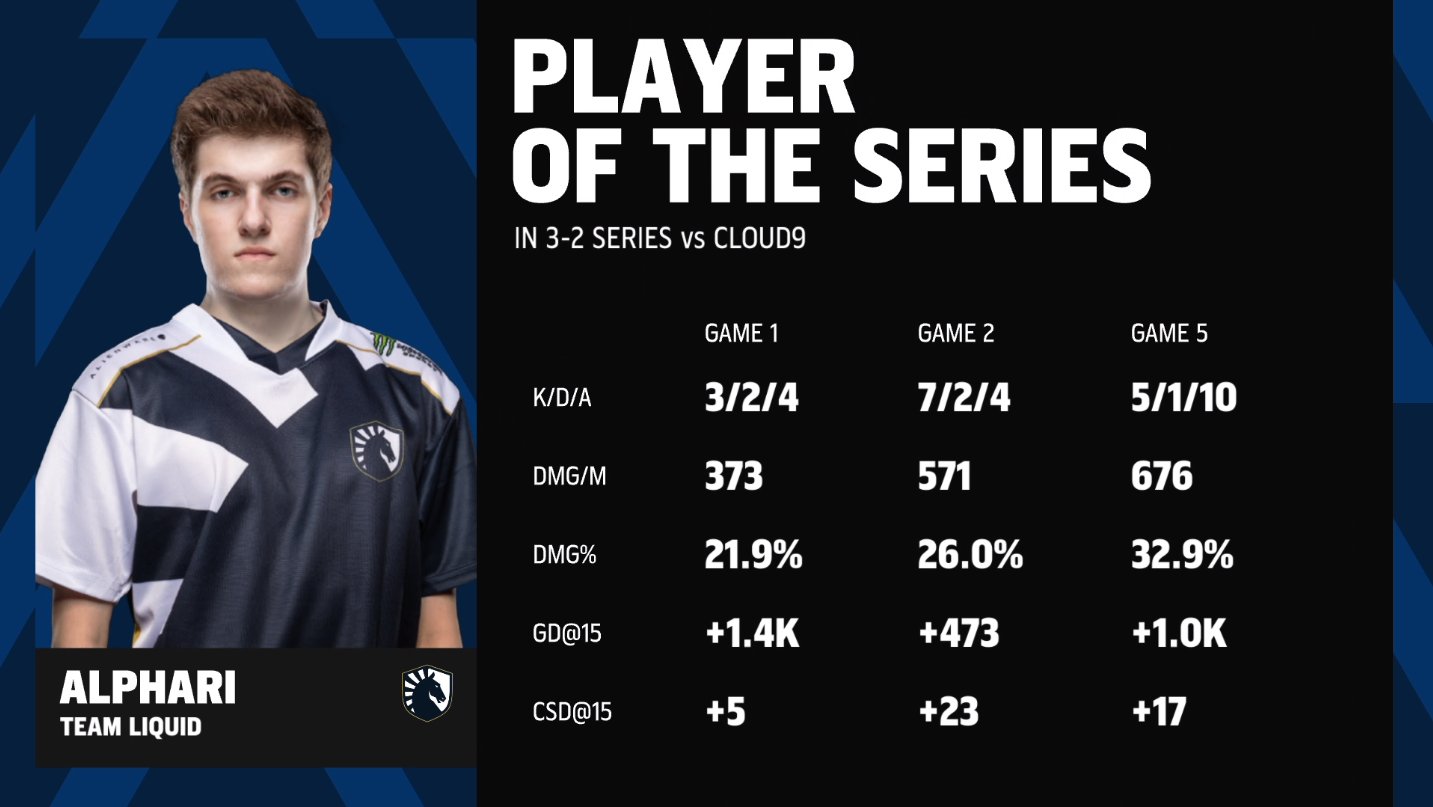 De esta forma, el equipo conformado por Alphari, Santorin, Jensen, Tactical y CoreJJ logró que Team Liquid sume su quinto título a nivel regional en League of Legends, que se suma a las cuatro campeonatos de LCS conseguidos entre 2018 y 2019. Además, la organización se llevó 150 mil dólares y 50 mil más para donar a una ONG a elección.